Selling a Townhouse in Calgary: Targeting the Right Buyer
Posted by Justin Havre on Friday, December 5, 2014 at 10:44 AM
By Justin Havre / December 5, 2014
Comment
What types of people are looking for a townhouse in Calgary? Narrow down your selection and you'll be able to better market your home.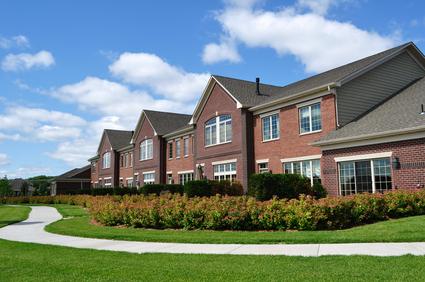 Marketing can be done very precisely when you figure out who your target market is, and that leads to a quicker home sale in almost every case. If you don't know the kind of people that are actively searching for townhouses, how can you point out the exact things that they are looking for?
But it's my agent's job to do the advertising...
Technically yes, but he can't do it alone. There will be plenty of potential buyers that will want to speak to you directly about the townhome you are selling and you should be ready to answer their questions.
Families, families, families
There aren't too many single people that are looking for a townhouse. Most singles prefer a condo or if they can afford it, a home. Most of your potential buyers are going to be either couples with children or a single parent with kids.
This means that you have to discuss the major family benefits that this townhouse offers. One of the most important points is going to center around the community. Talk about the community spirit, the children in the neighbourhood and how everyone seems to get along for the most part. If there are any community centres or other child-oriented facilities in the area, talk about them. Let others know how great your townhouse is for families and why it is situated in the best neighbourhood in Calgary for raising children.
It means a lot when a potential buyer can talk to the homeowner one-on-one to find out everything he can about not only the house but also about the surroundings. This is actually one of the quickest ways to sell your townhouse - especially if the buyer and seller can connect and understand one another. Yes, the human factor still plays a vital role in a real estate sale.