Some of the Most Popular Bathroom Renovations
Posted by Justin Havre on Tuesday, January 1, 2019 at 1:00 PM
By Justin Havre / January 1, 2019
Comment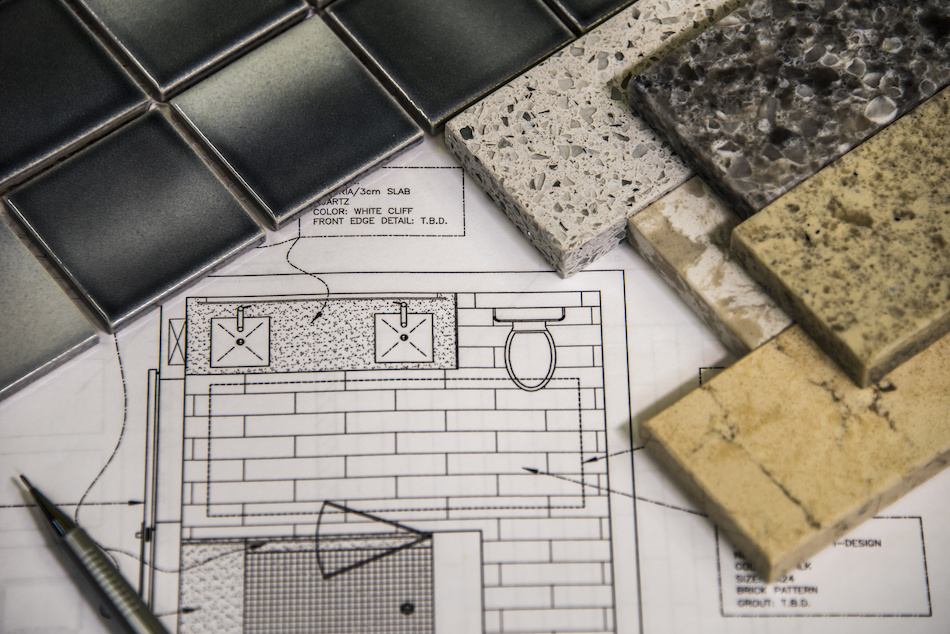 More than ever before home bathrooms are being constructed to be a place of escape and relaxation. Perhaps as a result, bathrooms are one of the most popular rooms of the home to remodel. Updating a bathroom with the latest features and fixtures can help improve comfort, safety and efficiency. Here are some of the latest bathroom trends to consider when thinking about remodelling a bathroom.
Green Fixtures
Eco-friendly bathroom fixtures help homeowners save money on utilities while also reducing their carbon footprint. Some of the most popular green bathroom updates include:
Dual-flush toilets. These popular toilets with dual flush functions can save as much as 17,000 gallons of water every year.
Recycled glass counters and tiles. Recycled glass counters and tiles are unique as well as beautiful! Recycled glass counters and tiles are available in a variety of styles and colours.
Reclaimed materials. Furnishings made from reclaimed materials are naturally textured, scratched and gouged. These natural markings give your bathroom a rustic, earthy vibe.
Age in Place Features
Age-in-place features make it possible for seniors to continue to live at home well into their old age. Many homeowners choose to downsize as they age, but making renovations can be a great choice for those who want to stay in the same home or have moved into a new home without these features. Some of the most popular age-in-place bathroom remodel features include:
Curbless showers. Curbless showers have no lip to step over, making it possible for seniors to step into the shower without fear of tripping.
Extra lighting. Proper lighting makes it easy to see and helps prevent accidents. Recessed lighting over the shower, toilet and in the dark corners of the room can improve safety while also making the bathroom a more pleasant place to spend time.
Grab bars. Grab bars placed inside the shower and near the toilet make bathing and using the bathroom safer for many seniors.
Vertical and Custom Cabinetry
Storage space can be hard to come by in bathrooms. The best solution to this problem is vertical bathroom cabinetry. Building your cabinetry up the wall instead of out on the floor helps to ensure that your bathroom has adequate space for storing towels, soaps and other common bathroom items. Even in extra small or strangely shaped bathrooms, custom cabinetry can be designed to meet the needs of the homeowner.
Radiant Floor Heat
No one likes getting up to use the bathroom in the middle of winter only to be greeted with an ice-cold floor. But fortunately, that's no longer an issue for those who invest in radiant floor eating for their bathroom. Nothing is more luxurious than stepping out of a bathtub or out of a shower and onto a bathroom with radiant floor heat. This gentle, relaxing form of heat makes walking barefoot in the bathroom more than just a necessity but a pleasure.
Deluxe Shower Features
In recent years, showers have experienced a surge in popularity. Perhaps as a result of this sudden surge of interest, many homeowners have turned to deluxe shower remodel features such as:
Built-in benches. Take a seat while you wash up! Built-in benches are a good safety feature and also make spending time in the shower a little bit more fun.
Dual shower heads. Why stop at one when you can have two? Dual shower heads make the shower experience more relaxing and more enjoyable.
Steam shower. Once found only in spas, steam showers can now be found in high-end bathrooms. Steam showers feel good and they have positive health effects for people who suffer from joint trouble.
Do It Yourself or Hire a Professional?
With all these great bathroom remodelling ideas, any homeowner will start wanting to overhaul their bathrooms. But when it comes to remodelling, is it better to go the DIY route, or should homeowners hire a professional contractor to do the work instead? Both decisions can have their advantages, but there's always going to be one option that sticks out as better for each homeowner.
If the homeowner has a repertoire of DIY projects under their belt, bathroom remodelling will just be another entry on the list. And even if the homeowner doesn't have 10,000 hours of experience doing home renovation projects, there will be some projects that just about any homeowner will be able to do, such as replacing faucets or installing grab bars. However, if a homeowner is unsure of their ability to do a project, they should ask themselves if the project in question has a chance of causing physical harm to themselves or the home. If the answer is yes, it is likely a good idea to hire a trained professional.
Tub Renovations For Your Bathroom
Choosing to renovate a tub can make the bathroom more spa-like and enjoyable but it can make it more functional too. Some popular renovations include:
Upgrading to a step-in tub - This type of tub is soothing and comforting and much safer for those planning to age in place.
Bathtub Refinishing - Those who have an older, yet still appealing, porcelain tub may wish to look at the benefits of refinishing or resurfacing.
Claw Tubs - Everything old is new again. Consider removing an old, plastic-side tub and replacing it with a claw tub that may last for decades.
Natural Materials
Wood countertops, wooden floors and stone tiles add a special beauty to many bathrooms. Combined with house plants and other decorations made from natural materials, these features can make the bathroom a cool and refreshing space to spend time in. Wood and stone must be sealed after being installed to protect them from humidity. To ensure proper installation, work with a licensed contractor.
Get Started Today
Your bathroom can be beautiful and functional! To get started with your Northwest Calgary remodel, contact a reputable contractor for a quote for your upcoming bathroom remodel. Working with a professional can help ensure that your bathroom remodel is a success.