Spark up Your Home with Colours That Make You Feel Great!
Posted by Justin Havre on Monday, October 7, 2013 at 9:33 AM
By Justin Havre / October 7, 2013
Comment
Provide your home with new energy this fall by applying a coat of paint in colours that make you feel more alive. There are certain colours that have been shown to affect people more positively than others that can be used to completely rejuvenate your home - and can influence your attitude on life as well!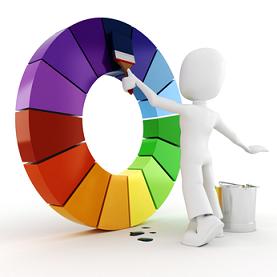 Energizing colours include orange, pink and yellow. If you can't decide on just one, you can use a combination of the colours to bring a new spark into your home. Calming colours that you may want to consider if you're feeling stressed and lead a busy type of lifestyle include violet and soft green.

Winter is coming up and if you tend to feel a bit more down during the colder months when the sun is shining less and people tend to hibernate more, opt for cheerful colours like orange, red and yellow. You may just find that your energy level gets a boost from the new colours that have been added to your rooms.

A lot of studies have been done on colours and their effects on individuals. If you have a colour that you are particularly drawn to and find that it lifts your spirits, you may want to consider using that colour instead of the ones listed above. Although research has been done in the area, everyone does have their own reaction to certain colours based on their own personalities. If you particularly love a colour and how it makes you feel, it's time to pick up a paintbrush and start painting.

It's not only the colour that will give you and your home more energy but just giving your home a new coat of paint will be uplifting. Just adding a new splash of paint to your walls is invigorating and when you combine that with some colours that provoke positive feelings, you'll be feeling absolutely great once the cold months of winter set in.