Spruce Meadows Is One of the Top Attractions in Calgary
Posted by Justin Havre on Monday, July 7, 2014 at 2:42 PM
By Justin Havre / July 7, 2014
Comment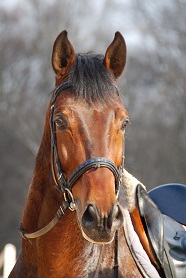 According to TripAdvisor.com, Spruce Meadows is the #2 attraction in the Calgary area and as a result has been given the Certificate of Excellence award. Last year it was in the top position and it was the second year in a row that Spruce Meadows had been listed as number one by the largest travel website in the world. Other top attractions on the site are Heritage Park, the Military Museums and Fish Creek Provincial Park. The Calgary Philharmonic Orchestra currently holds the #1 position on the site.
Spruce Meadows puts on 6 international tournaments for show jumping annually along with 300 other fantastic events throughout the year. The Southern Family operates and owns this facility that was created to offer good sport, commerce and friendship. It is committed to being the world's leading venue for horse sports internationally while focusing on the hosting and organization of tournaments for show jumping.
This year, 3 Hanoverian foals were born at Spruce Meadows and they need a name. You can enter the Spruce Meadows Name the Foal contest that is being presented by Telus and you may be one of the 3 grand prize winners. The winners will receive a VIP exclusive trip to the Masters Tournament in September 2014 and the prize includes accommodations and transportation plus much more.
The ancestry lines of the Hanoverian horse go back to 1735. With this breed, there is a long-standing tradition that the foals' names must begin with the same first letter as their father's name. The father of these foals is named "La Primeur" so your name choices must begin with the letter "L". Be sure to keep this in mind when creating a name for these young horses. To find out more about these foals and to enter the contest, please visit http://www.sprucemeadows.com. You can also enter through telus.com/namethefoal and follow the special instructions to have a chance to win a Telus smartphone.