The Basics of Curb Appeal for Home Sellers
Posted by Justin Havre on Friday, November 30, 2018 at 11:36 AM
By Justin Havre / November 30, 2018
Comment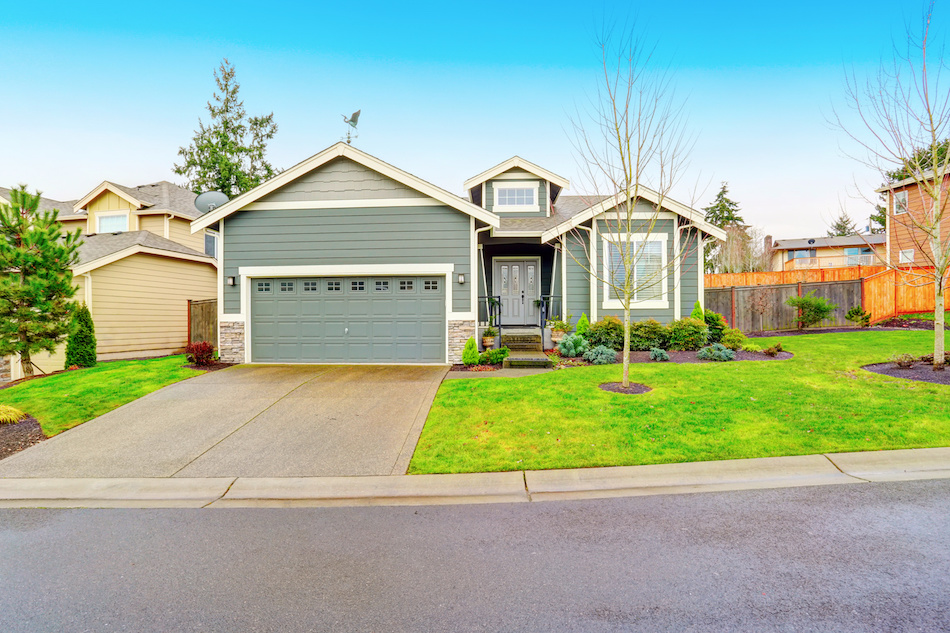 Improvements to "curb appeal" can punch up a drab exterior and get more offers on the table. Real estate agents recommend that property owners take time to analyse the exterior of a home and make necessary improvements to areas seen by individuals out on the street. A clean and inviting exterior appearance can assist in the home selling process and boost interest in a home. What basics should homeowners know about curb appeal and what can they do themselves?
Sellers should make improvements before a home goes on the market. However, regular maintenance is required while the home is listed as available. Many people turn to professionals to take care of their yard while their home is for sale. Lawn care services are affordable, impress potential buyers, provide a great return on investment, and are one less thing to worry about during your move. These curb appeal basics help homeowners get top dollar for their home.
What is Curb Appeal?
Curb appeal is is the overall appearance of a property from the street and is the first impression that buyers get of a home. Prospective home buyers often do a drive-by or use online photographs of the property to select those properties worth their consideration.
Why is curb appeal important? Improving curb appeal can increase the number of interested visitors to a property. Homeowners can create a good first impression by attending to the exterior of a home.
The Importance of Controlling Curb Appeal
Just try to imagine potential buyers pulling up in your driveway and taking the first look at your home. What they are going to see first is your front yard. If you have children and their toys are strewn around the yard and the grass hasn't been mowed in a few weeks, there's a good chance that these viewers will just turn around and not even bother entering your home.
The way you keep your front yard is a direct reflection of how the interior of your home is probably going to look. If you don't have the time to make the front of your home look its best, what type of effort are you able to put into the interior of your property? It's much like meeting somebody that hasn't been caring for his appearance. While they may be an extremely nice person and highly intelligent, it's hard to get past the first impression and look deeper if they look untidy or dirty on the outside.
Tips to Boost Curb Appeal
Before a homebuyer can appreciate the layout of a home or the fine cabinetry work, he or she needs to walk through the door. A home seller needs to take a critical eye to the home's exterior and edit and improve the property. Areas to focus on include:
Clutter. Remove clutter from outdoor spaces and either garage items or throw them away. The aim is to create a clean and organized appearance from the road. This also goes for random furniture or project vehicles.
Plants. Seasonal plantings and newly mulched flower beds are an inexpensive way to add more appeal to a home exterior. As seasons change, make sure to remove dead or unhealthy looking plants as they become an eyesore and can create a distraction for buyers.
Lawns and hedges. Keep lawns mowed and healthy to ensure it looks well maintained. Address areas of discoloration and attend to any unusual holes in the landscaping. Such holes can indicate a pest problem. If this is the case, a homeowner may want to address this issue before doing additional cosmetic work on the property. Any landscaping features, such as trees and hedges should be well-trimmed and looking good for each showing. As the weather cools, make sure to rake or remove snow from all pathways of a property.
Windows and siding. Make a home look shiny and inviting by cleaning windows and siding and replacing or painting any worn areas. Dingy, dirty siding and windows can benefit from a good cleaning and power washing, and peeling paint can benefit from having a new coat applied. Decks and outdoor patios are also areas that can use a thorough cleaning by a homeowner.
Repairs. Fix broken railings, gates that fail to latch, broken windows and other elements that may cause injury or make a property appear to be less than fully secure. Buyers want to move into a property with a feeling of complete security.
Your Yard Doesn't Need To Look Perfect
If your home doesn't have the greenest grass on the street or have thousands of dollars of landscaping that has been put into it, it really doesn't matter. All you need to do is make sure that it does have an uncluttered and clean appearance to make it look its best. After that you're free to add any type of upgrades to your yard to make it look even better, but it's not at all necessary in most cases. After all, you are planning on selling your home so you won't want to put too much money into it at this point unless there is a something that absolutely needs to be done.
Make sure that you have kept up the lawn, trimmed the trees, taken the weeds out of the garden, cleaned up any debris or clutter and haven't left anything on the front porch that makes it look too busy. A clean, neat appearance will encourage viewers to walk into your home and will give them the best first impression needed to help you get a faster sale and the best offers on your home.
Decide on a budget and allocate some of the funds to dressing up the exterior of the home. Make a home as attractive as possible when on the market—even homes in popular communities like East Calgary need good curb appeal. Those who need inspiration may want to look at pictures of various curb appeal makeovers for design and landscaping ideas to boost the curb appeal of a specific property. Homeowners looking to sell a home quickly or get the price they want for a property often invest in the exterior, as well as, the interior of a home.