The Basics of Home Staging - A Quick Outline to Help You Stage Your Home Quickly
Posted by Justin Havre on Tuesday, May 21, 2013 at 8:43 AM
By Justin Havre / May 21, 2013
Comment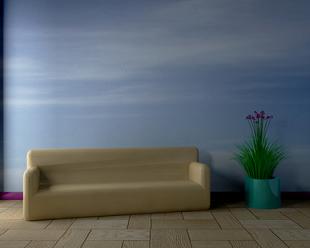 Home staging - it's a topic that could be discussed at length and you'll find that every professional home stager has their own viewpoints on putting a dwelling together for a quick sale. If you don't have a lot of time on your hands or don't have the funds to hire a professional stager right now, here are some basic guidelines that you can use to make your home look better to potential buyers.
All of the living areas should be well lit and appear spacious.
Clear off all of the countertops in your kitchen completely - this creates space!
The floors in the entrance way should be clean and polished so that they shine when viewers first walk in.
Set your table in the dining room with a centerpiece and your best china.
De-clutter the entire home and pay special attention to cleaning out the closets. They will be opened!
Open all of the window coverings and let the light shine in.
Clean out your pantry and neatly arrange the canned food inside it. Make sure it's not too stuffed so that the pantry looks spacious.
Coat racks and the front hall closet should not be overstuffed with jackets, sweaters, shoes and boots.
Try to create a bit of romance in the master bedroom by setting up a couple of candle holders.
Green plants support the appearance of a green home and flowers can make it look and smell great.
In general, you're going to want to have your home open, airy and looking spacious at every turn. There should be no clutter anywhere and everything should be clean and shiny. If you have too much stuff in your home and don't want to get rid of it with a yard sale, you should pack the extra items into boxes and stack and store them inside your garage. If you don't have a garage, you may want to ask a friend or relative if you can borrow some space in theirs on a temporary basis until your home sells.
It's a lot harder to sell a home that is full of clutter than one that is neat and tidy. For one thing, you won't be able to find the dirt under the clutter and clean it properly! In order to get a faster sale on your home, you'll want it to be uncluttered, clean and spacious. This is, in fact, the ultimate goal that all home stagers are striving to meet, no matter what methods they use to get there.