The Best Way to Buy Furniture for your Calgary Home
Posted by Justin Havre on Monday, October 31, 2016 at 11:30 AM
By Justin Havre / October 31, 2016
Comment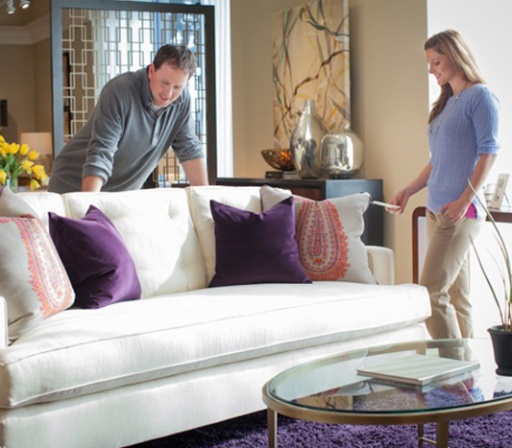 Congrats on your new home! Now comes the fun part – buying furniture for it. You might be tempted to run from store to store and pick out a couch, pick out a table, buy a painting you think might fit your wall and so forth. But hunting and pecking for furniture is for chickens. There is a better way.
Start With A Plan
Your home wasn't built room by room. It was built with the end in mind, carefully measured, constructed and finished. Planning each room from top to bottom will help make sure you have a cohesive approach to your furniture. Plan what goes on in each room you are furnishing. Get in with a great furniture store that has a design staff that will help you plan. Some good Calgary furniture stores have designers that will come to your home and do some exploring. They'll want to know about your lifestyle and how each room should function. Do you watch TV, play board games, entertain friends in these rooms? Do you have kids, what colours and fabrics work for you? What's your style? How do you find out what your style even is?
The people who work at a furniture store are like doctors. In order to diagnose what type of furniture to purchase for your home and what your personal "style" is, they should be asking questions. The better you're able to respond to their questions, the more knowledge they'll have and suddenly they have a diagnosis for your furniture style. Modern? Traditional? French Country? They should be able to determine it. If you have a vision board with furniture that appeals to you, a good designer can incorporate that into your room. A visit to your home will reveal how the natural light in your home shows off the walls.
Designers will take the overwhelming nature of furniture shopping and chunk it down.
You plan could incorporate a sketch of your floor plan of your home. Examine traffic flow through your home.
Play Around
Depending on the furniture store you choose, you might be able to sit down at a computer and play around with furniture models on a virtual planner. If you have favourite furniture that you would like to incorporate into your new space with new pieces a designer can help merge the old with the new.
When you purchase a single one-off piece for your home, make sure you understand the return policy. You may find the perfect couch that fits in with your casual chairs but find that once it's delivered and in your great room, it's way too small or way too large for the room. It's easy to do no matter how hard you try to measure. If it has to go back, send it back. Furniture stores are used to it.
Finally, Enjoy Your Space
Your goal in purchasing furniture is to turn your house into a home. If you shop at a store where the primary goal is to create rooms and not just to sell you a couch, you'll be one step closer to the beautiful home of your dreams. At the end of the day you want to come home, open the door and feel good about yourself and your home.