The May Long Weekend Signals the Start of Gardening Season
Posted by Justin Havre on Monday, May 20, 2013 at 10:24 AM
By Justin Havre / May 20, 2013
Comment
The long weekend in May is the start of gardening season for many. Calgary is one of the hardest places to garden in Canada due to the unpredictable levels of moisture and changeable temperatures. Although there are extra challenges to gardening in this type of climate, many are up to the task and produce beautiful vegetable, fruit and flower gardens every year.
Some of the best growing plants for Calgary gardens include caraganas, dogwoods and other plants that are tolerant to drought conditions.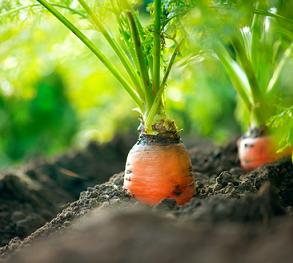 If you're looking for something more, vegetable gardens are a huge growing trend in Calgary right now. It's great to be able to grow your own food and then reap the rewards of consuming it. With so many options available for growing their own vegetable gardens, not only homeowners are getting into the act. Condo and townhouse dwellers can easily set up their own small gardens using planting containers in their yards or on their balconies.
If you haven't yet had the chance to plant your own garden and want to get some insight into effective planting in the Calgary area, there is a gardening entrepreneur that's willing to teach you. Scott Weir is an enthusiastic gardener that teaches people in Calgary about growing their own food. He says that growing your own produce empowers you to make more informed food choices.
Mr. Weir is especially passionate about sustainability and has been gardening his whole life. He uses an intensive agriculture practice, which means that he plants his seeds as close together as possible in order to encourage maximum yield. As well, when one crop is harvested it is replaced with another right away.
Volunteers that want to find out more about growing their own fresh food help him with the planting and maintaining of the crops to learn more about growing their own produce and are able to see firsthand the possibilities of urban gardening.