The Pros and Cons of Buying a Townhouse
Posted by Justin Havre on Tuesday, March 24, 2015 at 10:42 AM
By Justin Havre / March 24, 2015
Comment
Town houses are a great second choice if you don't have the money to put towards a down payment on a home. In many cases they are purchased as a stepping stone towards single-family home ownership and are perfect until the timing is right to move up.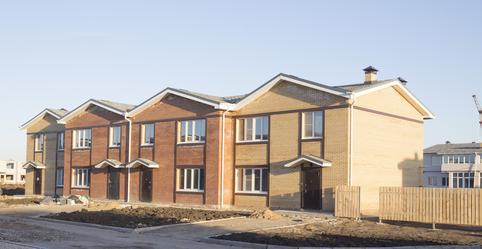 The pros
When you want more than a condo but can't afford a home yet, a condo is the perfect compromise. When you have your own backyard and can walk outside without first going down an elevator, it's a form of freedom. You'll enjoy the extra level of privacy that you'll get in a town house versus a condo.
In general you can expect to get a lot more living space when you purchase a town house instead of a condo. In fact, many town houses are as large as a single family home.
The cons
The main problem that can arise in a town house environment is a problem with neighbours. You will have one on each side of your unit and you may never really know what kind of neighbours you'll be living with until you actually move in. A pleasant and social person during the day living next door can turn into a scowling tiger at night when your teen has his music turned up.
There may also be some joint decisions that need to be made such as fencing. If one wants a fence and the other doesn't, it is a problem. There can be no compromise such as half a fence being built so some other option needs to be worked out. This can very easily lead to bad feelings later on down the line.
The key to finding a town home is to not only examine the building but to find out what the neighbours are like as well. If you can find the perfect town house that comes with great neighbours you'll know that you have struck gold.