The Skill and Art of Calgary Real Estate Negotiations
Posted by Justin Havre on Thursday, August 1, 2013 at 2:00 PM
By Justin Havre / August 1, 2013
Comment
A real estate agent needs to know how to price the home correctly so that it reflects the true market value of it, how to present the home so that it shows well and must also know how to negotiate the best deal for their clients that he represents.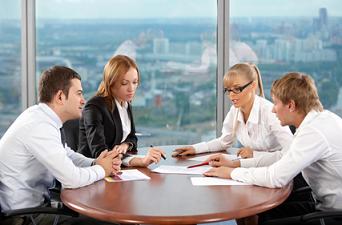 There is both a skill and an artform to negotiating that a good agent must possess in order to best represent the client.

No matter how well the home is presented, it won't mean a thing if the real estate agent that you choose is not skilled in the art of negotiation. When it comes time to negotiate on the price and other issues, this is when everything comes together as a whole. An agent that knows how to negotiate puts together all of the hard work that has been done up until this point and uses it as a type of leverage to ensure that the best price is being paid by the buyer.

A good negotiator will be working on your side to ensure that you get the most out of the deal. The price negotiated will be a true reflection of the amount of skill that your agent has once all of the cards have been placed on the table.

In order to find a good negotiator you'll want to talk to the real estate agent and find out what he has done in the past in regards to negotiating for his clients. You can also ask for references from him from customers that have seen his skill in action and are willing to report it to you.

You'll want to find an agent that shines brightly over the others. You'll be looking for a real estate agent that will be a better negotiator than the one that is representing the client on the other side of the table. In the end, everything that you've done to sell your home will be placed in the hands of a negotiator and you'll want him to be able to go the mile to sell your home for the best price.