Things to Consider When Selecting a Real Estate Agent
Posted by Justin Havre on Tuesday, December 30, 2014 at 10:58 AM
By Justin Havre / December 30, 2014
Comment
There are a few key points to consider when hiring a professional Calgary real estate agent. You'll need one in order to buy or sell your home successfully. You should be thinking about the amount of money you will save in the long run and not how much money you will pay the agent. Here are the main points to consider when selecting an agent.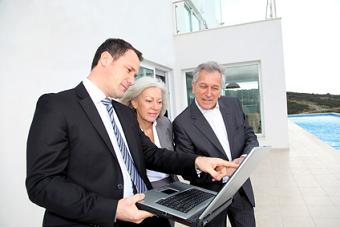 Make sure that the agent has a detailed plan of action for marketing. A good real estate agent should be skilled in marketing his services and also your home. If the agent cannot market his services, then he will not be able to market your home effectively.
You should ask for testimonials of former clients that the agent has served. Nobody likes to take the risk of spending their cash on any professional when they have no evidence of what they will be getting in return. Make sure the agents have testimonials available from satisfied clients.
Consider the size of the agent's company. If he is working through a small real estate company with no connections in a particular region and town there is a probability that he is not successful and will not offer top-notch services. You need an expert professional that is linked with a successful Calgary real estate company to advertise, discuss and close deals for you.
Nowadays, homes are generally selling within a margin of 5% of the stated price. Homes in good condition in prime locations can sell at an even higher price. Over 85% of the real estate agents out there do a small amount or no business at all, and that means little income for them and for you. The top 6% of the agents are doing approximately 85% of the business in the market. Who will you choose when you need to buy or sell your home?