Top 6 pet-friendly neighbourhoods for Calgary condo owners
Posted by Justin Havre on Sunday, November 13, 2016 at 11:27 AM
By Justin Havre / November 13, 2016
Comment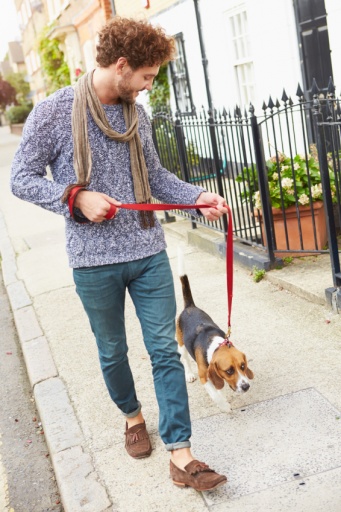 For pet-lovers looking to purchase a new condominium, there are usually two criteria. One, the condo association has to be forgiving when it comes to pets and have a liberal pet policy. Two, people with dogs want a condo that's in a pet-friendly neighbourhood with an off-leash park or plenty of green space for daily walks with Fido. Luckily, there are 150 off-leash areas in Calgary. Our city is the most progressive and generous municipality in North America when it comes for room to Rover to romp.
Here are neighbourhoods for those pondering the purchase of an apartment or townhouse condominium in Calgary that are good spots for pet people too:
Thorncliffe
There are several older townhouse complexes and condo buildings in this northern neighbourhood. They include Buckthorn Manor, Creydon and Croydon Courts, Evergreen Village, Huntcliffe Gardens, McCall Gardens, Thorncliffe Village, Thornhill Green, Thornlee Condos and Tiffany Gardens to name a view. These buildings feature highly affordable units and are excellent for first-time home buyers to consider. Better still, Thorncliffe is near Nose Hill Park, a massive natural area with 1,600 acres of space for dogs to run free. There are hiking trails all through the park, too. At certain times of the year you might want to keep your pooch nearby as there are coyotes, skunks and porcupines in this beautiful north west park too.
Bowness
Another park in north west Calgary, this heritage community has a large cross-section of condominiums available for the first-time and move-up buyer. There are older three-storey walk up buildings that have been turned into condo corporations along with some new construction and a high-rise condo buildings. There are a couple of off-leash areas of note – Bowness Park itself and Edworthy Park. A walk along the Bow River provides fresh air and a bit of exercise for doggie-parents, too. There are new coffee shops popping up along Bowness Road too for an after-park pick-me-up.
Quarry Park
South of Glenmore Trail on the east side of the Bow River between the communities of Riverbend and Douglas Glen is the newly developed community of Quarry Park. You'd never know this area was once a big gravel pit. It's location along the east side of the Bow River is a picturesque setting for brand new condominium buildings in this mixed-use neighbourhood. The Bow River Pathway leads to a bridge that spans the river, taking the dog-walking public to the Southland off-leash park which is now called Sue Higgens Park. This park is fenced providing safety for doggies and peace of mind for owners. Nearby is Carburn Park where pets must be on a leash, but the tranquility of the park makes it a peaceful outing.
Bankview
This inner-city neighbourhood is south of 17 Ave SW between 14 Street and 24 Street SW. It's what you might call condo-rich. It's a very dense neighbourhood where apartment condos are the prevailing structures and a haven for young professionals living in their first home. The off-leash area is nearly a block long, located south of 23 Ave SW between 19 St SW and 18A St SW. Some owners have the time and inclination to drive their pets to a larger park and many take advantage of Calgary dog-walking services, but before and after work this off-leash area in Bankview still provides the right amount of space for ball or Frisbee throwing for your furry friends.
Crescent Heights
This neighbourhood is across the river from downtown Calgary and features a mix of century homes, luxury infills and older bungalows. With neighbourhood redevelopment and a premium location, more luxury condo buildings are being built in Crescent Heights. Dog owners will love Rotary Park which has an off-leash area plus a playground and picnic area. Nearby McHugh Bluff is an off-leash amenity that also offers an amazing hill-top view of the city.
Bridgeland
East of Crescent Heights is Bridgeland where a remarkable number of new condos have just opened or will soon be ready for occupancy. From the old General Hospital site to some new buildings tucked into the hillside, Bridgeland condos are hip and happening. Dog lovers can take their pooch across the Bow River on the pathway to St. Patrick's Island, but there's an excellent dog park at Tom Campbell's Hill. This neighbourhood has a great café and restaurant scene especially along Edmonton Trail. With a water bowl for Fido and a latte for you on a sunny Saturday afternoon, life is good in Bridgeland.