Upcoming Event: Calgary Stampede
Posted by Justin Havre on Tuesday, June 9, 2015 at 3:16 PM
By Justin Havre / June 9, 2015
Comment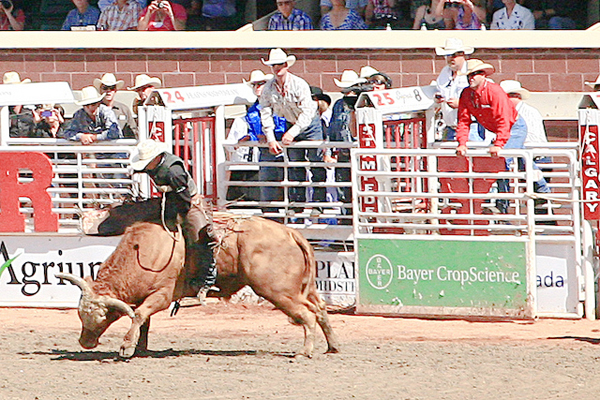 The Calgary Stampede will be held from July 3rd through July 12th. This week long event is guaranteed to make learning about agriculture fun. If you are thinking about adding this event to your list of things to do, here is a closer look at some of what the event has to offer and how you can be a part of it all!
Events and Attractions
There will be interactive displays throughout the Stampede. Learn about how a cow is milked, and then enjoy milk and cookies for just two dollars. There will be farm animals, such as cows, dogs, and chickens for everyone to pet. Step inside the Heritage Cabin to see how the pioneers lived. You can also put your own green thumb to the test by planting a sunflower seed and then taking it home with you to watch it grow.
Grandstand events, such as the chuck wagon races and rodeos will take place throughout the Stampede, with Showdown Sunday being the biggest rodeo event. Tickets to these events are not included in the general admission ticket, but they can be purchased online.
How to get There
Calgary Transit has made it easy to get to the Stampede. Between July 2nd and 12th day passes will be sold at a discount. It will be more convenient to take public transportation during Calgary's busiest time of the year, since parking will be expensive and cabs will be hard to get.
Food
Come hungry for pancakes. There will be some places throughout the Stampede Grounds that will be giving away free pancake breakfasts.
Family Day will be held on July 6th, and Kids Day will be held on July 9th with special activities to be announced. Tickets can be easily purchased at the entrance gate in order to enter the Stampede Grounds. There will be something for everyone, so make sure to go if you are in Calgary in July.