What are the Best Diners in Calgary?
Posted by Justin Havre on Monday, April 22, 2019 at 9:55 AM
By Justin Havre / April 22, 2019
Comment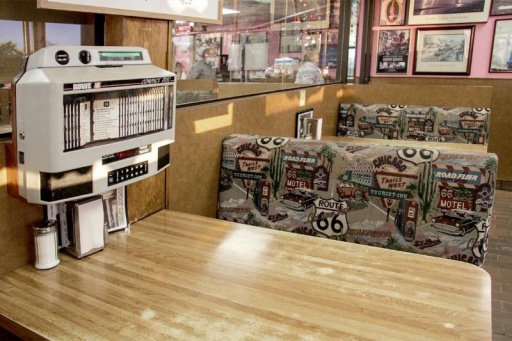 When you visit a diner, you can expect to get some great home-style comfort food that inspires nostalgia and lets you walk away feeling satisfied. In Calgary, the diners are no different, and if you want some traditional fare for your next meal, you should try one of these great Calgary diners.
Blackfoot Diner
On weekends, patrons of Calgary's much-loved Blackfoot Diner are lined up out the door. The Inglewood landmark serves up legendary breakfasts, sensational hot turkey sandwiches and the finest flapper pie in the West. You know a restaurant must be good when it's celebrated more than 60 years of good food.
Going back to 1956, the first diner was called the Royalite Oil after the Calgary company that built the Blackfoot Truck Stop in Inglewood, built at the same time Blackfoot Trail was completed. Blackfoot Trail was the original highway by-pass, taking traffic from Macleod Trail to Southland Drive, then east to Blackfoot Trail and north to Highway 2 or east on the Trans Canada. The original building was across the parking lot from where the current restaurant stands today. The Royalite itself was one of the few cafés outside of the city centre. It was a 30-seat café with a capacity of just 80 customers until another room was added in the 1970s.
Royalite executives who were patrons of the Wave Coffee Shop in Calgary noticed two hard-working waitresses, sisters from small town Alberta, and offered them a job running their new diner. Elvira and Edna from Wimborne had moved to Calgary to seek their fortune and between the two of them they built the Blackfoot Diner into a legend.
Blue Star Diner
Blue Star Diner sounds like blue ribbon material with customer service and satisfaction. This Eco-friendly establishment is privately owned and has been operational since 2011. Locally grown ingredients are used if possible, and all recyclable items are set aside to help protect Mother Nature. You cannot go wrong with that type of clientele because the diner truly cares about every person who walks through the door.
To remain healthy, a body needs fresh food. The Diner knows where the food is grown because of the strong connection with its suppliers and local farmers. Traditional recipes that have been passed down through generations of good cooks, and new interesting vegan dishes make the restaurant the place to eat. Curry spice comes from the owner's family in South Africa giving the veggie burgers a unique flavour. In 2014, it won Best Veggie Burger in the FFWD Magazine.
The restaurant partners with Mealshare; at the time of this report Blue Star has provided 12,931 meals. If you don't know, Mealshare is a non-profit organization, and Blue Star is dedicated to the effort. The Children's Hunger Fund and The Calgary Drop-In Center help feed individuals who are in need and having a hard time in life at this time.
The restaurant is open daily from 8am, and the last table is seated at 10pm. However, holidays the hours change from 8am, with the last table seated at 2pm. The kitchen is closed each day between 4 pm and 4:30pm for the shift change. At this time, the restaurant does not take reservations.
No matter whether it is breakfast, lunch, or dinner; bring an appetite and the staff will be sure you are content before you leave. Come in and enjoy a nice meal and top it off with one of the cold beverages offered from the bar. You cannot go wrong!
Visit a Calgary Diner Today
Calgary's home to a number of great diners that are sure to hit the spot for you when you're in the mood for some amazing, home-style grub. Visit today to get your fill of shepherd's pie, sandwiches, and more.