What are the Best Vegetarian Restaurants in Calgary?
Posted by Justin Havre on Thursday, April 18, 2019 at 11:45 AM
By Justin Havre / April 18, 2019
Comment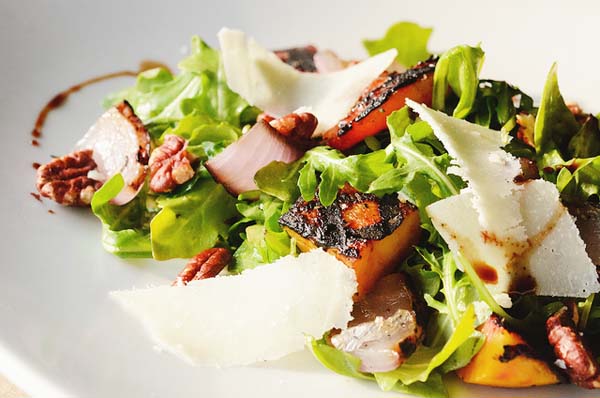 If you're vegetarian or vegan, it can sometimes be hard to find food that's safe to eat. Fortunately, Calgary has a number of delectable vegetarian options scattered all throughout the city.
Try one of these delicious Calgary vegetarian restaurants today.
Ambrosia Veggie House
Ambrosia Veggie House is a Pan Asian Chinese establishment that strives to be the best vegan restaurant in Calgary. It also specializes in Taiwanese and Cantonese according to the reports from TripAdvisor. You will need to join in with all the great reviews given by its customers. The food, atmosphere, service, and value are highly rated.
Ambrosia enjoys promoting the vegetarian lifestyles and is open for lunch, Thursday through Monday from 11am to 2pm. It reopens for dinner from 5pm to 9pm. However, Ambrosia is closed on Tuesday and Wednesday. For groups of six or more, please call ahead for a reservation; otherwise you are welcome as a walk-in patron.
There is a huge selection of main dishes, soup, and appetizers. For dessert, you can enjoy Mango Grass Jelly, Black Sesame Sticky Mochi Ball, Black Sticky Rice with Coconut Milk, or non-dairy ice cream and Sherbet. You can choose from a great list of beverages including Specialty Teas in a cute pot!
Be sure to come hungry and bring all your family and friends. It will be a pleasurable outing sure to please every guest. If you are not sure what a menu item contains, the staff will be happy to explain the selections. You will enjoy every minute of the experience.
Hearts Choices Vegan & Thai Vegan Restaurant
This Thai restaurant found in Calgary, Hearts Choices provides fresh, fast and delicious vegan food. They have been found at the Calgary Farmers' Market since 2011, but just opened their café in November of 2014.
With a specialty in vegetarian, vegan and Thai food, you will find all kinds of dishes to enjoy. The location at the Calgary Farmers' Market provides frozen Thai curries, vegan items and much more. It's a retail location open year-round.
Heart Choice Thai Vegan Cafe is the restaurant portion of the business opened less than a year ago. They provide quick serve meals for dining inside the restaurant or taking on the go. All dishes served are 100% vegan and provide plenty of flavour.
Hearts Choices Thai Vegan Cafe is found at 9679 Macleod Trail SW in Calgary. They are open from 11am to 9pm, Wednesday through Sunday.
The Coup
Are you not a big meat eater? Maybe you are a vegan or vegetarian? Maybe you just want to enjoy a light meal or are sensitive to meat? The Coup should be the next place you come for a meal. Keep reading this spotlight to learn more about what The Coup has to offer to see if it is a place you want to enjoy dinner.
The Coup is the name of a modern-day vegetarian restaurant. This is a place filled with delicious treats and menus that have been crafted by creative and compassionate people. You can rest easy knowing that everything you eat at The Coup is fresh and wholesome.
Visit a Calgary Vegetarian Restaurant Today
If you visit one of these great vegetarian restaurants in Calgary, you do not have to worry about meat being in your food. What's the best part? The food tastes great!