What Might You Find at the Glenbow Museum?
Posted by Justin Havre on Monday, April 27, 2015 at 3:48 PM
By Justin Havre / April 27, 2015
Comment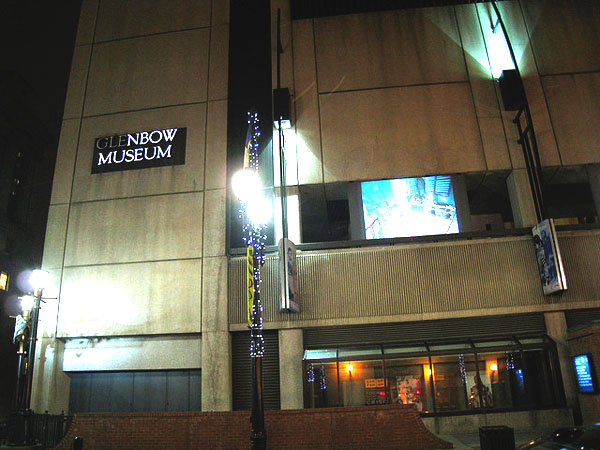 The Glenbow Museum is an excellent place to hang out in Calgary. When the weather's bad or your family is looking for something new to do, plan to spend the day discovering all of the interesting artifacts found at Glenbow.
It's great for all ages because there is so much art to see, artefacts everywhere and interesting exhibits. If you're still not convinced, stop at the Glenbow Museum to see some of these unique, unexpected items that has everybody talking. Here is a look at what surprises you'll come across during your visit.
Championship Wrestling Belt
Stu Hart made a huge contribution to the wrestling world by being almost unmatched by anyone worldwide. Since he trained so many of the world's best wrestlers right in Calgary, the Glenbow Museum was chosen as the home of his Championship Wrestling Belt from 1965.
Captain John Cook's Sword
Captain John Cook was known for his excursion in the Hawaiian, Australian and New Zealand seas. Since he made an expedition to the North West Passage and it failed, he was killed in an attempt to return again during an altercation in Hawaii. Check out his sword at the museum.
Multimedia Hunting Trophy
Artist Dan Hudson created the work of art "Greener Grass" in which he took a "hunting trophy" elks head sculpture and made it into a multimedia piece of art that makes it look "live" again.
The World's Oldest Rock
Have you ever wondered where the world's oldest rock lives? This is at the Glenbow Museum and is the museum's most ancient artefact. It's called the Acasta Gneiss and it's 4.03 billion years old.
Ceremonial Medals
Don't miss the ceremonial medals presented to Siksika Chiefs by the Duke and Duchess of Cornwall, the future King George V & Queen Mary, in 1901. They were almost destroyed by the tribes but they avoided disaster.
Pay a visit to the Glenbow Museum to check out these exciting artefacts located at 130 9th Avenue SE in Calgary any day of the week except Mondays.