What to Look for in a Home Inspector
Posted by Justin Havre on Friday, June 6, 2014 at 7:37 AM
By Justin Havre / June 6, 2014
Comment
It goes without saying that you'll want to get a home inspection before the deal closes on your new place. In order to help you find the right home inspector, here are a few simple guidelines to follow.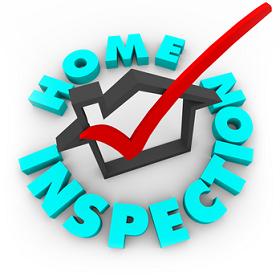 Have a home inspector ready
While you are searching for a home you should also be looking for a home inspector. This way, if you find the home of your dreams, you'll already have an inspector in mind that you can call immediately.
Take a look at the credentials
There are home inspectors that have been doing their jobs for the last 30 years and then there are new inspectors that are just getting started in the industry. Try to locate an inspector that has a track record behind him. This way, you'll be better able to trust his findings and conclusions on the home in question.
Ask about availability
Some home inspectors are busier than others. Find out how readily available the inspector is. Once you've picked out a fantastic home you won't want to wait for very long to see the results of the inspection.
Of course, price counts
Get a feel for the pricing of the services by calling different inspectors and companies. You should be looking for a middle-of-the-road price that isn't too expensive but at the same time isn't questionably cheap.
Once you have received your report, keep in mind that there are very few resale homes that are absolutely perfect. You shouldn't be surprised or shocked to see small issues coming to light on the report. As long as there are only one or two problems that are priced less than $1,000 each and they don't need to be resolved on a right-now basis, it should be considered as a very favorable report.