What Types of Vegetables Should You Plant in Your Spring Garden?
Posted by Justin Havre on Thursday, April 17, 2014 at 9:15 AM
By Justin Havre / April 17, 2014
Comment
Before you get started on your gardening for the season it's important to find out the last date of frost that is forecasted for your area. In Calgary, May 23 is the allotted date. This gives you an idea of when the growing season begins.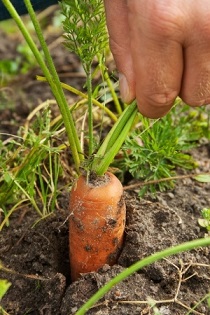 There are many vegetables that can withstand cold better than others but you should always be on your guard at the beginning of spring. A sudden drop in the temperature can wipe out your veggies in a snap. When you see that the forecasted lows are going to be colder than expected, have something available so that you can cover the crops for the evening. Frost blankets or even old sheets or newspaper can be effective for the job.
Here are some of the cool season veggies that you may want to consider planting soon:
Beets
Broccoli
Arugula
Kale
Lettuce
Collards
Cabbage
Carrots
Kohlrabi
Potatoes
Onions
Spinach
Radishes
Swiss chard
Turnip
Some of these vegetables can be planted quite early. Spinach seeds, for example, can easily be sown on top of ground that is frozen. It will naturally germinate with the thawing of the soil. Once the temperature rises the plants will grow quickly. With Swiss chard and turnip, it is best to plant them two weeks prior to the final predicted frost date. Hot season veggies such as tomatoes, squash and okra require long days full of heat in order to thrive.
There are certain times when it is best to plant seeds or transplants to get the most out of the growing season. Here in Calgary, the growing season is relatively short when compared to other parts of the world so you'll need to make sure that you make the most of your time and get your vegetables into the ground as fast as possible.