What's the Worst Thing You Could Possibly Do When You're Working with a Contractor?
Posted by Justin Havre on Friday, April 5, 2013 at 8:47 AM
By Justin Havre / April 5, 2013
Comment
While there are virtually thousands of different mistakes you could make when you're working with a contractor here in Calgary, there is one that stands out apart from the others as being the worst. Hiding your budget and not making full disclosure on what you can comfortably pay for the project is only going to cause a lot of trouble once you get started with the work.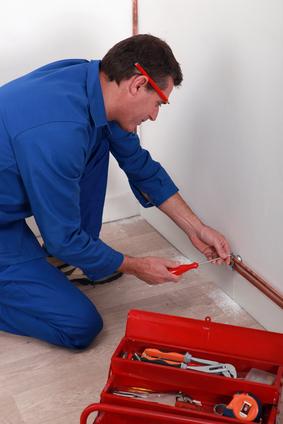 Sometimes it can be embarrassing to let a contractor know that you are on a strict budget and cannot go over it for any reason. We'd all like to be able to boast about the extra cash we have lining our pockets but sometimes we just have to swallow our pride and let the contractor know the truth. This way, he'll be able to accommodate your needs the best way he knows how and can make sure that your budget is adhered to.
Never assume that the contractor knows how much you're able to pay just by what you explain to him about the job. There are so many variables involved that the contractor will have no way of knowing what your budget could be. If you say that you want a laminate floor put down instead of hardwood flooring, for example, this doesn't tell the contractor much. There is a wide variance in the pricing of laminate floors!
You'll have to also go into any renovation or remodeling project, such as a full living room remodel, knowing that the estimate that has been provided to you by the contractor is not written in stone. An estimate is only that, an estimate, and this does not mean that this will be the final price of the job. Hopefully, it will be quite close, but in many cases you will have to end up paying more.
It's a good idea to budget for about 20% extra above the quoted price. A lot of different things can go wrong during the renovation process and these should be factored into your spending budget. If the contractor pulls up your flooring in the kitchen only to find out that there has been a water leak in the drain and some of your floorboards have rotted out, you'll want to have some extra money available to replace these boards. You'll also want to call a plumber to get your plumbing fixed.
When you are completely up front with the contractor about pricing and your financial situation at the time, you will be in a better position to get the project completed in the best way possible. Your contractor is probably also raising a family and working on a budget in different areas of his life. Once you have him on board and understanding how far you can stretch your money on the construction, he'll be in a better position to work with you. He may even be able to find some great sales on materials to help save you money in the end!