When Is the Best Time to Purchase a New House?
Posted by Justin Havre on Tuesday, January 20, 2015 at 3:05 PM
By Justin Havre / January 20, 2015
Comment
If you're in the market to buy a new home in 2015, when is the best month to make your new home purchase? The answer to that is simple. January is by far the best month to invest your money in a property this year. If you haven't gotten started yet, you may want to recent action to get the home deal on the table before the end of the month!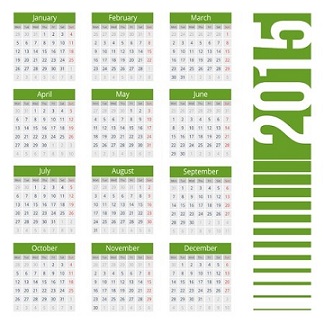 According to the Calgary Real Estate Board, the median home price in the city is almost 5% lower during the month of January. Homes in Calgary sell on average for $16,000 less at this time of year than they do during the other months. There is, however, a good reason for this lesser amount.
People are just starting to get back into action following the holiday season. In January, there is overall less activity happening in real estate and sellers are more inclined to take lower offers. With less people showing up for viewings, many sellers are getting anxious to sell their properties and are more willing to adjust their asking price.
As well, January is just the start of the selling season. As the year progresses the momentum starts to build - especially when the weather warms up and spring approaches. When you look back over the year's real estate sales numbers, the January figures usually appear smaller.
According to statistics, the months of May and June are the most expensive times to purchase a new property. During these months, the median average price is almost $24,000 more than the price in January.
Keep this in mind if you are planning on buying a home this year. These are huge price differences and if you start your shopping now you just may end up with a bigger home for your money or you could end up saving thousands of dollars with your purchase. Now is the best time to take a good hard look at your budget to figure out exactly when you can leap into the real estate world and finally enjoy your own home.