Where are the Top Attractions in Calgary?
Posted by Justin Havre on Thursday, April 9, 2015 at 2:34 PM
By Justin Havre / April 9, 2015
Comment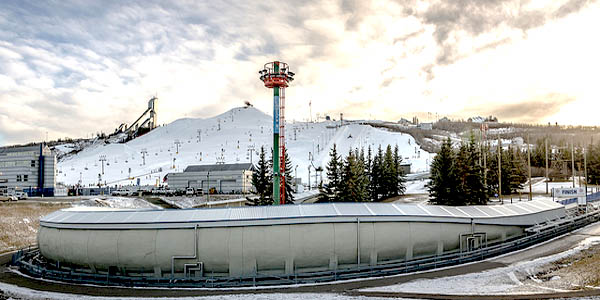 Calgary has so many great attractions and interesting places to see. There is no way to list them all. So here are some of the top places to visit, whether you are just visiting or feeling like a great day out you won't be disappointed.
Canada Olympic Park
This Olympic park was built for the 1988 Winter Olympics, it is a fantastic facility for athletes to train and is used by the city's residents all year round. It offers ski and snowboarding slopes, bob-sled rides, a park for mountain biking, summer Luge rides and all year Zipline rides. It hosts a number of restaurants and a gift shop, you can visit the Hall of Fame Museum too, and see the hero's of the Winter Olympics.
Calgary Chinese Cultural Centre
This centre is a beautiful explosion of colour and cultural history. Offering a museum, gallery, gift shop, gym, auditorium, restaurant and much more. The main hall has a breathtaking structure of a dome that has been painstakingly adorned with delicate designs and exotic colours. The dome is dominated by the lucky colour red, and was constructed to replicate the Temple of Heaven in Beijing.
Big Rock Brewery Ltd
This enterprising brewery started in 1985 and has kept growing since. Started by a former lawyer, barley farmer and beer aficionado the brewery produces some of the best independently-crafted beer in North America.
Other great places to visit when planning a day out include Stampede Park and Calaway Park.