Where in Calgary Can You Shred Old Documents?
Posted by Justin Havre on Wednesday, May 11, 2016 at 11:42 AM
By Justin Havre / May 11, 2016
Comment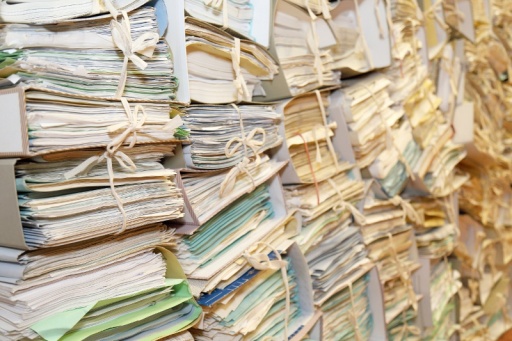 Do you have boxes of old documents in your home? Because we just finished tax time, you may have had opportunity to discover how much paperwork you really have. Or perhaps you work at home and have confidential files that are old but a security hazard.
Calgary communities often offer residents a shredding day, sometimes in conjunction with a community clean up. Watch your neighbourhood newsletter for details. If you are an AMA member, shredding days are frequently organized at strategic locations in the city.
AMA Shredding Days
Where: Mount Royal University, Lot B, 4825 Mount Royal Gate SW
Calgary, AlbertaWhere: Sir Winston Churchill School, 5220 Northland Drive NW
Calgary, Alberta
Bring your documents to these shredding events which are free with your AMA membership card. Each event will start at 10:00 a.m. with no early appointments.
At these next two events, the AMA will be collecting cash for the Fort McMurray Red Cross Relief. They will also collect non-perishable food which will help restock the shelves of the local foodbank.
Managing your paper
You should be aware that any tax related documents, including receipts for items that you've claimed, should be kept for seven years. If you have sold a home, all the paperwork involving the sale and any mortgage related documents should be kept around for six years.
There are other things you should keep as well. Physical copies of things like birth and death certificates, marriage license, passports and other identification cards, social insurance cards, business license, documents relating to pensions, insurance, loans, vehicles, mortgage or land title PLUS your will or powers of attorney. Oh, and divorce papers if this is applicable to you.
You will need to keep them in a place you have quick access to. You can have a box labeled "emergency" so you know where these documents are. If you were to be hit by a bus, you family would be spared a lot of grief too.
There are things you should keep but can digitize such as tax returns and receipts, employee documents, pay stubs, or even appliance warranties. If you're not sure about what you should keep, ask yourself a question. Can I get another copy of this and of so, how hard or expensive would it be?
Shred the other stuff
You can recycle papers than have non-identifying information. Papers or statements that may have your name on it but nothing else. Documents with your address, phone number, account numbers etc should be shredded. This is important in this age of identity theft because thieves are crafty. Don't think that they won't go through garbage or recycling looking for one little piece of information that might be the key to unlock your entire financial profile somewhere.
Other shredding resources
Shredders are also available for purchase at major office supply retailers or online. If you are a person who likes to keep on top of your paper, consider your own personal shredder for home use. Shredded paper can be recycled. Also, some large office supply stores will shred paper as a service to customers. Mobile shredders are often employed by corporate offices and aren't always cost effective options for the homeowner.