Where to Find the Right Mortgage When Buying a Home
Posted by Justin Havre on Wednesday, December 10, 2014 at 8:11 AM
By Justin Havre / December 10, 2014
Comment
When it's time to apply for a mortgage many people first head to the bank that they usually deal with. While this is always a good idea, it is not the only place you should be going. If you are thinking about buying a new large screen TV you'll shop around for the best deals before making a purchase.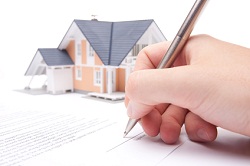 It is the same with mortgages. You could very well miss out on a better mortgage deal by eliminating all of your other options.
Here are some of the other financial institutions where you can apply for a mortgage.
1. Other banks
Are you aware that you can apply for a mortgage at any bank even if you don't regularly deal with them? The advantage of dealing with your own bank for your mortgage is they will have a record of your banking. If it has been kept in good order you will have a better shot at being approved for the mortgage you want. That does not mean, however, that you should not find out what the other banks in town are offering. You'll have a good chance of getting approved at a bank you have never dealt with before if you meet all the qualifications.
2. Credit unions
If you have never belonged to a credit union before, there's nothing stopping you from joining one now. You can look through the credit union websites when buying a home and see which ones you qualify to join. While you're on the sites you can see what they are offering in terms of a mortgage. Sometimes you can find an incredible deal for a home loan at a credit union.
3. Use a mortgage broker
A mortgage broker will do the shopping for you to find the best deal for the type of mortgage you are looking for. This will save you a lot of time and hassle and the mortgage broker will help steer you in the right direction. If time is a problem for you or you have special financial circumstances that require consideration, use a mortgage broker.
Remember that a small mortgage deal can make a difference when you add up the savings you'll get over the span of 25 - 30 years. When buying a home in Calgary it is definitely worth your time and trouble to shop around for the best mortgage. Lenders are always on the lookout for qualified prospects and there is still competition for mortgages happening in the financial world.