Which Bistros are the Best in Calgary?
Posted by Justin Havre on Monday, April 15, 2019 at 3:31 PM
By Justin Havre / April 15, 2019
Comment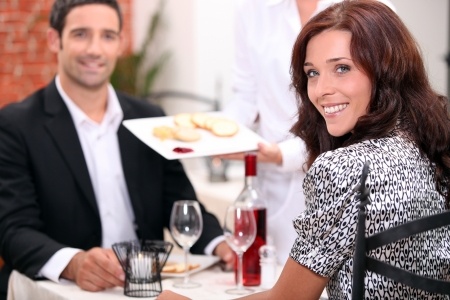 When you're looking to get a bite to eat in Calgary, look no further than the city's long line of delicious bistros, serving up wine and classical French food all day. Are you interested in visiting a Calgary bistro? Try one of these locations, the best of the best in Calgary.
Escoba Bistro and Wine Bar
Escoba Bistro and Wine Bar has been serving Mediterranean comfort food to Calgary residents for almost 20 years. It's so good that some refer to it as a taste of heaven. They have an amazing food and wine selection, which we will take a look at below, and their prices are considered very affordable for the quality of food you get. The atmosphere is nice and quiet and the staff is professional and very attentive to your needs.
No matter what you're in the mood for, you are sure to find something on the menu to satisfy your taste buds. It all starts with their amazing starters. Some of the starters you can enjoy include prime beef meatballs, crab cakes, Escoba spring rolls, a cheese plate and fresh mussels just to name a few.
After you're done with your starter it's time to move on to the main dish. Some of the mains you can choose from include Alberta beef ribeye, seafood paella, Ahi tuna and the Alberta beef tenderloin. Escoba also serves soup, salads, pizza, pastas, and desserts.
Escoba is open Monday Friday from 11am to 10pm and Saturday from 5pm to 10pm. They are closed on Sundays and statutory holidays.
Vero Bistro Moderne
Vero Bistro is a very popular choice for modern dining in Calgary. The bistro has been awarded a Certificate of Excellence from Trip Advisor and it was given the Diners' Choice award from Open Table. You will find plenty of excellent dishes on the menu, service in a comfortable atmosphere.
Throughout the menu, Vero Bistro uses many fresh and local ingredients. They source ingredients from many local suppliers including:
Driview Farms
Spring Creek
Sunworks Farm
Poplar Bluff Organics
Noble Farms
And More!
With plenty of fresh and healthy items on the menu, it's easy to eat at Vero Bistro guilt-free.
The restaurant also provides a different type of dining on Tuesday and Wednesday. On Tuesday, there is no menu. The cost is $39 per person and you enjoy a gourmet comfort food experience.
Vero Bistro is found at 209 10th Street NW in Calgary. They are open from 10am to 2pm for breakfast and lunch, Tuesday through Friday, from 10am to 2pm for brunch on Saturday and Sunday and from 5pm to close for dinner on Tuesday through Sunday.
Niko's Bistro in Kensington
It seems as if a new restaurant opens in Calgary about every week. With all these new choices, it's easy to forget about some of the best places that have been around for years. Niko's Bistro fits into that category and provides some of the best Italian cuisine in the city.
Some have said that owner Niko Miletic makes the best calamari in the city and maybe even in all of Canada. You will also find Italian sausage made in-house here and plenty of other homemade options for your dining experience.
At Niko's Bistro, you will find plenty of traditional Italian dishes with a twist. The menu includes plenty of favorites, such as:
Bruschetta
Calamari All/Inferno
Coconut Shrimp
Spaghettini Frutti di Mara
Penne con Vodka
Papardelle alla Salmone
Cod con Prosciutto
And Many Other Great Options!
Of course, after enjoying dinner, dessert is a necessity. Niko's makes some of the best desserts in the city including the Crepe Suzette, Chocolate Mousse and their new Cheesecake.
Niko's Bistro is located at 1241 Kensington Road N.W. They take reservations over the phone and online. Find out about this top Calgary restaurant by visiting their website at, http://www.nikosbistro.ca.
Visit a Calgary Bistro Today
Calgary is home to a number of delicious bistros. When you're looking for a light lunch out, look no further than one of these Calgary bistros to get your fill of French food, wine, and good times.