Which Spas in Calgary are the Top Choices?
Posted by Justin Havre on Monday, February 4, 2019 at 11:26 AM
By Justin Havre / February 4, 2019
Comment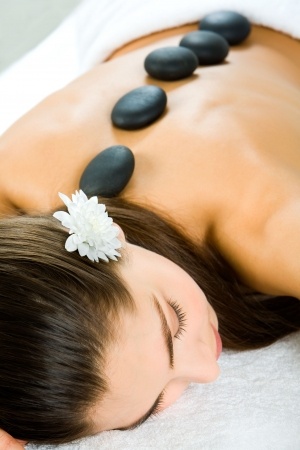 Nothing is more luxurious and relaxing than a day spent in a spa getting pampered. Calgary has the answer for you in one of the finest facilities you can find anywhere in the Alberta area. TripAdvisor has delegated special ratings for each of these fantastic locations.
The Health Benefits of Visiting the Spa
Many of us think of the spa experience mostly as a rare opportunity for some quality "day of beauty" pampering. And there's no question that spas excel at giving clients a glowing, younger looking complexion, gorgeous nails, and lustrous hair. Yet spas can benefit you in even more profound ways. Among the top health benefits of going to a spa are:
Stress-busting treatment. Researchers are now beginning to understand how dramatically stress can impact our health. The so-called "stress hormone," cortisol, has been linked to heart disease, weight gain, mental health issues, insomnia and digestion problems. Calgary's wealth of spas offer a virtual buffet of deeply relaxing treatment, including massage, aromatherapy, acupuncture, and hot stone reflexology.
Pain Relief. Aggressive treatment isn't always the best approach for chronic pain conditions like sciatica, arthritis, and spasms following an injury. Spas can introduce you to many of these pain-relieving techniques. Specialized massage, healing water immersion treatments, and other treatments help soothe aching muscles and joints.
Detox therapy. Between full-body wraps and masks, detox teas, saunas, aromatherapy, and massage, Calgary spas provide a wealth of options for ridding your body of health-threatening impurities. Toxins threaten your overall health and even diminish your physical appearance. Spa treatments excel at boosting circulation and encouraging proper lymphatic drainage, which aid detoxification.
Some of the Great Spas in Calgary
With all of the benefits a spa trip can bring to someone's life, it's no wonder Calgarians are looking to find a day of relaxation at one of the many spas around Calgary. Visit one of these locations today to find out if their brand of relaxation is the right choice for you.
Exige Medi Spa
Exige Medi Spa is ranked #1 out of 48 in the category of Spas & Wellness Centres. Clients have raved over the excellent massages and stated return trips are definitely on the schedule. Please call at 403-918-8936. It is conveniently located at 110 2 Avenue S.E.
Chinook Centre
Chinook Centre had 127 reviews from TripAdvisor and received a ranking of #5 out of 48 Spas & Wellness Centres; conveniently located in Chinook Centre Mall at 6455 Macleod Trail S.W. Valet parking is also available for a fee. For your convenience, the telephone number is 403-259-2022.
Stillwater Spa
Stillwater Spa is located in the Hyatt Regency at 700 Center Street, S. E. It has an accomplished #7 out of 48 with TripAdvisor. Customers stated it was a bit pricier than some other spas, but it is well worth the difference. You can order lunch if you desire after you have a nice steam room experience and hot tub dip. Please call for more details at 403-717-1234.
Riverside Spa
Riverside Spa ranked #8 out of 48 with TripAdvisor and is modelled with an older style but is a very relaxing spa. The staff is fantastic and professional with several clients raving over the coconut face cream. The Spa is located at 110 Point McKay Crescent N. W. Please call the staff at 403-270-7500 for more information.
Visit a Calgary Spa Today
As you see, Calgary has a lot to offer when it comes to relaxation and pampering. You should be able to enjoy an experience you will not soon forget at one of these convenient locations. Please feel free to go online and view some of the great comments from customers' experiences with each of the great Calgary spas.