Yes, You Can Paint Your Condo This Winter!
Posted by Justin Havre on Friday, December 20, 2013 at 12:10 PM
By Justin Havre / December 20, 2013
Comment
Once upon a time, you would have had to leave all of your painting until the summer months due to the smell. Having to live with the paint smell with the windows closed during the winter would have been unpleasant and unhealthy. Nowadays, however, there are odour-free paints available that are perfect for people that need to do some painting now and can't wait until spring arrives.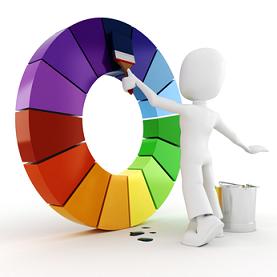 Here are some colour ideas that may interest you if you're planning a painting project this winter:
Red
This is a colour that represents a bold attitude combined with a touch of excitement. If you're not interested in painting an entire room red, you may want to consider just painting red borders and then putting up red accessories throughout the room. You'll definitely feel and see a dramatic change when you work with red.
Brown and pink
For a truly elegant look try putting together a room that combines pink and brown. Paint a wall brown and then colour the borders light pink for a more neutral look. For something different, paint the wall pink and then touch up the borders with a brown tan colour. This combination of colorus looks fantastic in a living room or bedroom.
Green
You can have a lot of fun when you paint one of your rooms green! Green looks natural anywhere since it's a "nature colour" that can blend in with just about any other colour of the rainbow. Green is exciting, alive and vivid!
You can talk to a home improvement specialist to find out more about the types of odour-free paints available. Now you can paint in the winter and don't have to wait until spring to make your condo come alive!